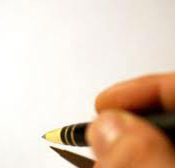 One of our employees recently shared the following story about a  young girl from Belgium attending high school. She had trouble speaking English but she did well in other courses. When she was called upon to present her own writing orally, tears soon moistened her rosy cheeks.  Knowledgeable, but uncertain of word placement and pronunciation, she was understandably frustrated.
Thankfully, the one and only speech teacher in school, who also majored in French, came to her rescue, and provided tutoring over a period of several weeks.  With practice, encouragement, and budding confidence, the young Belgian overcame the French/Flemish/English barrier, and she soon had the most beautiful English pronunciation.
When the Belgian Exchange student was called upon again to speak in front of the class, the other students lost themselves in her dreamy yet rehearsed presentation, and she received a standing ovation at the conclusion.  She was so overwhelmed that tears threatened to moisturize those same cheeks again, until a football player in class gave her a thumbs-up approval, and she triumphantly smiled at her own success and accomplishment.
Are YOU expected to give a presentation in a foreign language?  Allow Apex Translation Services to assist you with full services for this special project.  We have professionals who not only translate but also provide the written speech format with recommendations for presentation.  You provide the talking points and the identifying audience, and we will get to work on insuring your success as a dual speaker.
One important fact to remember is that your audience always wants you to succeed, no matter the subject or topic.  The audience will soon discover that you are presenting in a non-native language, and their respect will soar for you exponentially.
Let Apex Translation Services assist, guide, and support you in your oral multilingual endeavors. It is our goal that you succeed!!