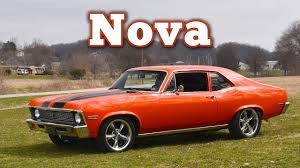 When your business calls for a translator, you need a company you can trust. While "Lost in Translation" makes for a good movie title, it won't make for a good business decision.
In the 1960s, Chevrolet produced a car that was one of its best-sellers in the American market. The Nova car symbolized the era of large, "muscle cars." Spurred by cheap gas and the golden age of advertising, U.S. consumers were captivated by the car. Their enthusiasm fueled Chevy's profits and popularity, and the consumer's interest sparked many copy-cats in the market.
However, Chevrolet had much less success when the car was exported to Spanish-speaking markets. The reason? Would you buy a car if the "Nova" name meant to you that it "wouldn't go?" "No va" in Spanish is not a good name for any type of car to a Spanish-language consumer.
Chevrolet may have been making a profit from its car business during that era, but it made the crucial mistake of exporting to another market without seeking the advice of a trained, culturally competent translator. The potential profits from the global markets "wouldn't go" for Chevy because of its lack of cultural competency and translation expertise.
Is your business doing well and poised to enter a new, international market? If so, please consider Apex Translators as a hedge against your company's own "Nova" moment.
At Apex, we pride ourselves on offering you experienced, trained linguists who may also be subject-matter experts. Moreover, we have a process that ensures your translation is done on-time, on-budget and in a manner that showcases your company's strengths.
We use a project-manager approach at Apex. You'll have one point of contact with a person who will shepherd the process for you and your business. First, the project manager will help with establishing the parameters of the project as well as document preparation. The project manager will assign your translation to an experienced, capable linguist. Once the linguist has finished the translation, another trained linguist will review the work, and they will discuss any differences. This process allows two linguists to look at your work at various points in the process and confer about it. It offers you the best translation possible.
Once the initial translator and the reviewing linguist have reached a consensus on your translation project, it is reviewed by our chief linguist as well as the project manager. This three-step process is designed to give you the best translation possible, one that showcases your company's message.
Next, the project manager sends the project back to you for review. At this point, we are open to reviewing the project with your company's own linguist. We will also offer formatting assistance, if needed, as well as any terminology discussion.
Many of our clients have repeatedly called on us for translation expertise. Over time, in partnership with the client, we have developed a shared terminology specific to their business. This allows for consistency and brand continuity for the company, which is important to business image and global strategy.
During our company's 23-year history, we have prided ourselves on accuracy, cultural competency and customer service. In our global economy, we understand how important it is to offer accurate and culturally in-tune translations.
We are proud of the strength of our team, both our linguists and our project managers. We would be willing to offer you a free sample of our work to prove that we can become a valuable business partner.
Apex offers free sample translations of 150–200 words from your own texts, using the same linguists who will be used on the full translation. In the unlikely event that you don't like what you see, we are happy to find other linguists and resources for you and provide another sample for your review. We are committed to working with you every step of the way to ensure that you are comfortable with our process and pleased with the finished product. If you would like to take advantage of this free service, simply contact us using this form, and mention that you would like a sample translation