SPECIALIZED TRANSLATION
SERVICES FOR VISIBLE BODY
Certified to comply with the ISO 17100:2015 and 18587:2017 Quality Standards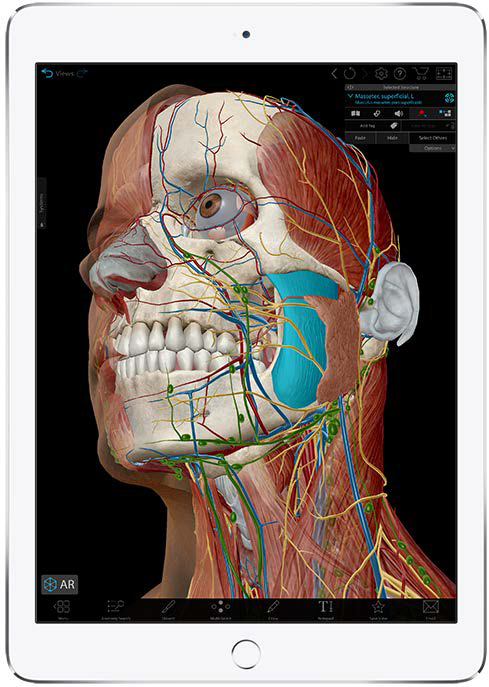 Over a Decade and Counting
Since 2012, Apex assist Visible Body in creating some of the most detailed, visually engaging anatomy apps on the market. For us, this was a fascinating translation project, requiring continuous learning and expansion of our skills beyond the scope of our linguistic tasks. For our client, the collaboration resulted in a high-quality product that has reached an international audience, and earned them a a top market position.
About the Client
Visible Body is a US-based company that creates anatomy apps featuring interactive and highly accurate biomedical visualizations of the human body. Millions of individuals have used Visible Body apps, including students, teachers, medical professionals, patients, universities, hospitals, libraries, and businesses. Customers use Visible Body apps for studying and teaching anatomy and physiology, as reference tools, and as patient education materials.
The first app was launched in 2007 but prior to that, the Visible Body team spent over a decade as an educational publishing company and created content for educational publishers, including Pearson, McGraw Hill, and Cengage Learning.
Visible Body apps are available in more than 200 countries over the web, on iPads, iPhones, Android devices, PCs, and Macs, and on platforms such as Sectra and zSpace tables.
Challenging Complexity
Tens of thousands of anatomical structures and terms
Thousands of pages and images
Hundreds of videos and 3D animations
7 languages
Interdisciplinary collaboration with anatomical experts, software and database specialists, biomedical visualization experts, linguists, and visionaries
Streamlining project processes, reducing costs, and boosting synergistic effects
Comprehensive Service
Translations and reviews by linguists with the right skill set
Training of all linguists on applying one Style Guide
Processing files via our translation environment tool and building the type of tremendous translation memory that is the heart of every multi-language project, guaranteeing efficiency, cost control, and consistency while safeguarding accurate terminology
Working within the Smartling platform since 2019, allowing a direct link between the linguistic team and app developers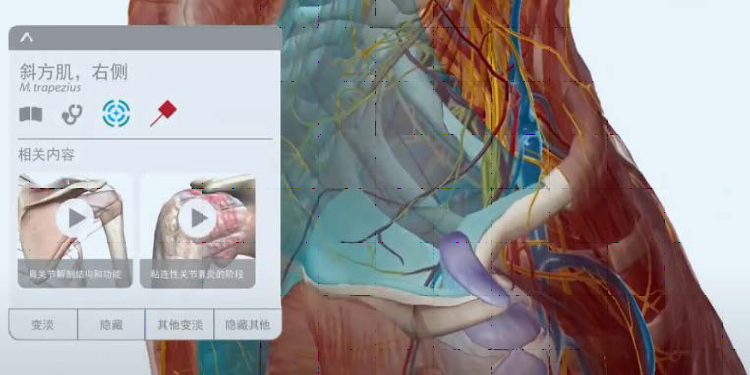 Quality Assurance
Quality assurance is our top priority. We employ a rigorous process that includes multiple rounds of review and editing to ensure that the final product is of the highest quality. Our goal is to ensure that every translation project we undertake exceeds our clients' expectations
Apex Delivered Translations of:
Anatomy, physiology, and pathology video subtitles
Terms and texts
Buttons, icons, and menus in the apps
Marketing materials
Personalized Account Management
We prioritize our customers' success by providing them with dedicated Account Managers who oversee their projects from start to finish. With a single point of contact, our clients receive personalized attention, efficient communication, and streamlined project management, resulting in exceptional quality and satisfaction. Experience all the benefits of our seamless approach for all your translation needs.
"As a leading app developer in the medical, scientific, and educational fields, Visible Body strives to develop accurate, engaging, and interactive apps for our customers around the world. With this goal in mind, we turned to Apex to help us translate our apps into seven different languages. Our collaboration with Apex has resulted in accurate and reliable translations from linguists with medical backgrounds.
Apex provides wonderful customer service, and they've worked with us to develop a translation process that integrates seamlessly into our app development process. Over the years, Apex has proven to be a trusted and reliable partner in our endeavor to market our apps worldwide."
Adrienne Devlin
Executive Editor
Visible Body
The Importance of Choosing a Qualified Provider for Medical Translations
A common misconception among people seeking a translation in a specialized field such as medicine is that any translator can do the job. After all, the reasoning goes, translators understand both languages they are dealing with, so isn't translation just the process of converting a text from one language to another? How hard can it be? Read More
Let's Get Started
Please let us know how we can help you with your next translation project by completing our quote form below. If you would like to discuss your project needs with us, simply indicate so in the form, and we will call you at your convenience.
You can also reach us via e-mail at CustServ@apex-translations.com or by giving us a call at 800-634-4880.
"*" indicates required fields