Privacy Policy

This privacy notice discloses the privacy practices for www.apex-translations.com. This privacy notice applies solely to information collected by this website. It will notify you of the following: – What information is collected through the website, how it is used, and with whom it may be shared. – The choices available to you regarding the use of your data. – The security procedures in place to protect the misuse of your information. – How you can correct any inaccuracies in the information.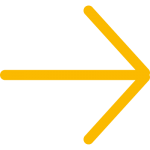 INFORMATION COLLECTION, USE, AND SHARING

We will use your information to respond to you, regarding the reason you contacted us. We will not share your information with any third party outside of our organization, other than as necessary to fulfill your request, e.g., to provide a service.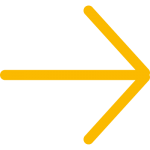 YOUR ACCESS TO AND CONTROL OVER INFORMATION

You may opt out of any future contacts from us at any time. You can do the following at any time by contacting us via the email address or phone number given on our website:
– See what data we have about you, if any.
– Change/correct any data we have about you.
– Request we delete any data we have about you.
– Express any concern you have about our use of your data.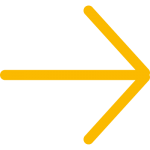 SECURITY

We take precautions to protect your information. When you submit sensitive information via our website, your information is protected both online and offline. We ensure that your credit card data submitted via our website or Intuit Billing Solutions is encrypted and transmitted to us in a secure manner. Additionally, any information sent to us in an encrypted format is similarly secured. Look for the closed lock icon at the bottom of your web browser, or the "https" at the beginning of the webpage address to verify that the information you are submitting is secured. Your sensitive information is protected offline as well. Only Apex Employees who need to know the information to perform a specific job (e.g., billing or client service, etc.) are granted access to personally identifiable information. The computers/servers on which we store personally identifiable information are kept in a secure environment.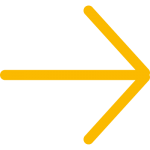 COOKIES
Our website uses "cookies" to enhance your browsing experience. Cookies are small text files that are stored on your device with the assistance of the browser. They do not cause any damage. We use cookies to make our service more user-friendly. You may elect not to accept cookies by changing the designated settings on your web browser or by choosing whether or not to 'Accept Cookies' when first logging in to our website.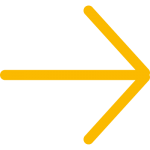 WEB ANALYSIS
This website uses the "Google Analytics" service provided by Google Inc. (1600 Amphitheater Parkway Mountain View, CA 94043, U.S.) to analyze the Internet usage of users. Google also uses "cookies". As a rule, the information collected by cookies is sent to a Google server in the U.S. and stored there. IP anonymization takes place on this website. The IP address of users is truncated within the member states of the EU and the European Economic Area. Such truncation eliminates the personal reference of your IP address. Under the terms of the agreement regarding order-related data processing that website operators have entered into with Google Inc., Google Inc. uses the information collected to compile an evaluation of website usage and website activity, and to provide Internet-related services. You have the option of preventing a cookie from being stored on your device by making the corresponding settings in your browser. There is no guarantee that you will be able to access all features of this website without restriction if your browser does not allow cookies. You may also use a browser plug-in to prevent the information collected by cookies (including your IP address) from being sent to and used by Google Inc. The following link leads you to the corresponding plug-in: https://tools.google.com/dlpage/gaoptout?hl=en. You can find more information regarding Google Inc.'s use of data here: https://support.google.com/analytics/answer/6004245?hl=en
If you believe that we are not abiding by this privacy policy, you should contact us immediately via telephone at
(USA) 1-800-634-4880, (INTL) 001-252-791-9902, or via email.
Apex Translations, Inc.
123 B West Water Street
Plymouth, NC 27962; USA
Last updated: 12/7/2022