Terms and Conditions

The following represents the Terms and Conditions under which Apex Translations, Inc. operates: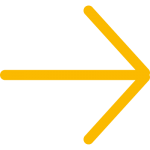 QUALITY COMMITMENT AND GUARANTEE
Apex Translations, Inc. is committed to providing on-time, cost-efficient, high-quality translations. We strive for linguistic and subject-matter accuracy, correct grammar, and style, as well as cultural competence. We do not guarantee that our translations will be 100% flawless. Since our translations are made and proofread by human linguists, it is inevitable that errors may occur. While aspiring to perfection, we do not guarantee it. We do guarantee, however, that our delivered translations will not exceed a combined error score of 0.02 according to the SAE Translation Metric J2450 as described and defined in our QA/ QC Manual. Should any of our translations contain any significant, objective, and verifiable mistakes or errors with regard to grammar, syntax, orthography, punctuation, terminology, or style, we will correct these without charge.
Furthermore, our Quality Guarantee Program ensures that Apex will collaborate with your reviewers prior to or following delivery of your translation project to implement any preferential changes or unique project requirements you may have to your project to the extent they are legitimate and not incorrect. We will also work with you to identify your company-specific terminology and prepare glossaries and style guides for our translators to follow. There is no charge for this service.
However, if client's corrections are based on changes to the source text after Apex has started the translation process, or if a client's reviewer introduces changes into Apex's delivered translation that are not supported by the wording and manifest meaning of the original source text, Apex Translations, Inc. shall not have an obligation to make such corrections or implement such changes at no charge.
Complaints – In order to be considered, any complaint about translations produced and delivered by Apex must be communicated to Apex in writing within a period of 30 days after the delivery date of the translation in question. Regardless of whether a complaint is justified or not, Apex shall have no obligation to consider any complaints that are submitted at a date later than 30 days after delivery date, or that are not submitted in writing. E-mail shall be considered "in writing." "Delivery" shall mean any transmission of the translation to the client via e-mail, FTP site, mail, or carrier.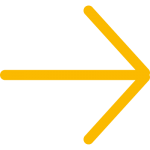 CONFIDENTIALITY
If requested, Apex Translations, Inc. will sign a non-disclosure agreement in order to assure the confidentiality of the document(s) to be translated.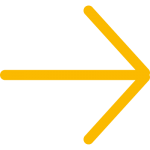 DELIVERY COMMITMENT
We understand the importance of on-time delivery and shall put forth every reasonable effort to complete translations in a timely fashion and within the agreed-upon timeframe. However, Apex Translations shall not be considered in violation of its delivery promise if the client shortens the previously agreed turnaround time after Apex Translation received the client's written go-ahead.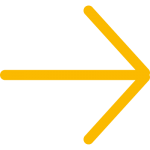 SAMPLE TRANSLATIONS
For translation projects of 3,000 words and above, Apex will, upon request from client, provide a free sample translation, in order to give clients a perspective of the translation quality and style that we provide, prior to placing a binding order with Apex. Sample translations are typically 150 source words in length; however, Apex Translations, Inc. reserves the right, at its sole discretion, to change the conditions under which a sample translation is granted, including the size of the sample. If Apex Translations, Inc. receives a translation order based on the sample translation it previously provided Apex will make every reasonable effort, without obligation, to use the same translator who produced the sample.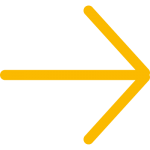 LIABILITY
Apex Translations, Inc. shall be liable only for damages caused by grossly negligent or intentional acts of its vicarious agents. Any claim shall be limited to foreseeable damages that typically occur and shall be limited to the amount to which Apex Translations, Inc.'s liability insurance will provide coverage in any specific case. Apex Translations, Inc. shall also not be liable for any direct or indirect consequential damages, financial losses, lost profits, or other losses that the customer may suffer. The client implicitly acknowledges and accepts the provisions of these Terms and Conditions by and when entering into a business relationship with Apex Translations, Inc. Client shall be deemed to have entered into business relationship with Apex Translations from the point in time on when client issues a purchase order to Apex or issues a written go-ahead notice or in some other written form, to include emails, accepts Apex's cost and turnaround time proposal and advises Apex to start the translation process ("go ahead").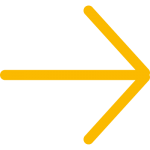 COPYRIGHT INFRINGEMENT
Client agrees to be solely responsible for the use of our translations, including free sample translations. The client shall be solely responsible for abiding by all copyright laws in any or all countries of the world. Apex Translations, Inc. shall not be responsible for any infringements of copyright laws by clients. The client shall not hold Apex Translations, Inc. liable for copyright infringements through their use of our translation or through their use of any copyrighted material unbeknownst to us.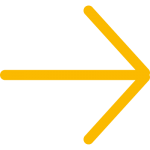 RIGHT TO REFUSE
Apex Translations, Inc. reserves the right to refuse any translation, including free sample translations without explanation. We will generally not perform a translation for which we are not qualified. We may not accept material that we consider illegal, offensive, or inappropriate.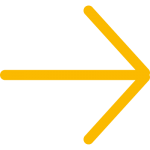 FORCE MAJEURE
Notwithstanding any other provision of this Agreement to the contrary, Apex Translations, Inc. shall not be liable to the client for any failure to fulfill Apex Translations, Inc. obligations hereunder if such failure to fulfill Apex Translations, Inc. obligations is due to any Force Majeure such as but not limited to labor disputes, fire, flood, governmental or political action, acts of God, breakdown of communication networks, power outages, or any other causes beyond the reasonable control of Apex Translations, Inc. In the event of any such occurrence, the time period for Apex Translations, Inc. performance under this Agreement shall be correspondingly extended.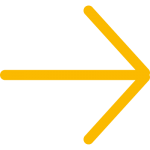 LEGAL DISPUTES AND LITIGATION
In the event of a legal dispute or litigation between Apex and any of its clients, client agrees by awarding an order to Apex and thereby accepting these present Term and Conditions that all venue shall be the competent District Court in Columbus, Indiana, and that Indiana Law shall apply. The parties also agree that the losing party in any such legal dispute and/or litigation must pay to the winning party all legal expenses, including but not limited to reasonable attorneys' fees, reasonable and documented travel and lodging expenses, and/or mileage at the effective IRS rate.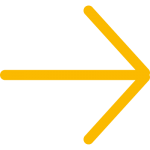 PRICING, ORDERING, AND PAYMENT METHODS
The price for your translation project is based on the specific needs, such as the languages, formatting, editing, legibility of the documents, etc. After the scope of the project has been established, we will submit a written proposal. Upon written acceptance of the submitted proposal by means of a purchase order or by written authorization to proceed by an authorized employee of the client, we will start work on your project. If you cancel your translation after you have ordered it, the client agrees to pay all charges incurred at the time the order is cancelled by the client. No refunds will be issued. Translated documents will be returned to the client via e-mail, FTP, or by postal mail. Unless agreed upon otherwise in the proposal, payment terms are 30 days net. Any payment by the client, in any form, to Apex Translations, Inc. is considered final and cannot be refunded. Payments can be made by credit card, check, money order, or wire transfer.
Apex Translations, Inc. reserves the right to change and amend these business terms at any time without prior notice. If you do not agree with these business terms, please do not use our services. For more information, please consult our website at www.apex-translations.com, or call us at (USA) 1-800-634-4880, (INTL) 001-252-791-9902.
Last updated: 12/7/22